Partners Coffee, Brooklyn, NY
We are only as great as the sum of our partners.
About Partners Coffee
Our story began in 2012 with an unwavering commitment to sourcing and roasting quality coffee. Since then, our partnerships with farmers, producers, baristas, roasters, businesses, and customers have helped us grow and nurture a shared company culture and experience.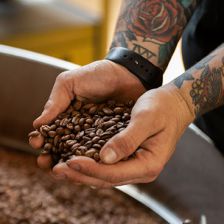 "There's a tendency to see coffee sourcing as just about finding the one perfect flower. Partners Coffee is about building the bouquet."

Jonathan Withers, Partners Coffee Green Buyer
In Season Now
From Partners Coffee
EXPLORE THE WORLD OF BALDOR