Partners Coffee uses this Brooklyn blend as their go-to coffee of the day. This option is ground for drip brewing. Brimming with flavors of creamy cocoa, sweet toffee, and rich dried fruits, this offering is equally tasty with or without milk.
Product Details:

Size: 2 LB
Country of Origin:

United States of America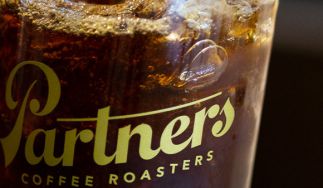 Our story began in 2012 with an unwavering commitment to sourcing and roasting quality coffee. Since then, our partnerships with farmers, producers, baristas, roasters, businesses, and customers have helped us grow and nurture a shared company culture and experience.
Learn more about Partners Coffee