Cocktail Garnish Co., White Plains, NY
Premium cocktail garnish made by bartenders, for bar use.
About Cocktail Garnish Co.
Cocktail Garnish Co. was born out of a necessity as the time it takes to dehydrate garnishes on your own is costly on labor, waste, and efficiency. We've dedicated our HQ to be registered with the FDA and have a full time team producing garnish daily. These garnish slices are designed specifically for cocktails as each slice maintains the same thickness and quality.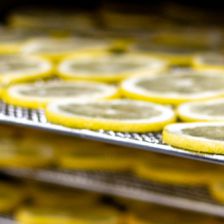 Cocktail Garnish Co. strives to provide bars and restaurants with high quality garnish at fair pricing. As fruit shares commodity pricing, we haven't raised our prices since we started this business. Restaurants don't operate off of large margins and we are hospitality people.

Justin Benfaida
EXPLORE THE WORLD OF BALDOR