Hella Co.'s Aromatic bitters are really well balanced. They have the quintessential aromatic notes of cinnamon, clove and Jamaican allspice with the depth and kick of black peppercorns and caraway. By using wormwood in addition to Gentian root, the bitter finish is prominent and complex without being overwhelming. A true classic.
Product Details:

Size: 5 OZ
Country of Origin:

United States of America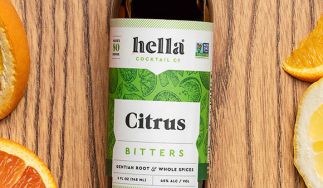 Hella Cocktail Co. is a mixology company crafted with integrity and rooted in discovery for everyone who wants to taste more and know more. Our mission is to inspire new tastes and endless discovery in the hearts, minds, and bellies of people everywhere. We provide the inspiration and ingredients...
Learn more about Hella Cocktail Co.