Hella Cocktail Co., Long Island City, NY
Stir it. Shake it. Never Fake it. Hella is your cocktail inspiration for every occasion.
About Hella Cocktail Co.
Hella Cocktail Co. is a mixology company crafted with integrity and rooted in discovery for everyone who wants to taste more and know more. Our mission is to inspire new tastes and endless discovery in the hearts, minds, and bellies of people everywhere. We provide the inspiration and ingredients for your own experimentation, opening the aperture in mixology and we hope well beyond. We equip you with knowledge and comfort in your own mixology journey. You can impress yourself and guests knowing you're doing all the right things.
Quality
We deliver finely sourced, fresh ingredients with a story to match, honoring origin and majoring in premium.
Great Flavor
We let you bring the bar home, through our meticulous precision and a craftsman's love to bring you only the finest flavors.
Convenience
We offer a shortcut without tasting like it. We do the hard work, bringing ease for any stage of cocktailer, giving you maximum taste with minimum effort.
Knowledge
We are the trusted source discovering the brilliant art and science of mixology and delivering it to you with ease, education, and enjoyment.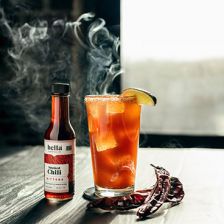 "[Hella] Canned Bitters and Soda Is the Only Drink I Want in My Fridge"

Khushbu Shah, Thrillist, March 2019
In Season Now
From Hella Cocktail Co.
EXPLORE THE WORLD OF BALDOR