Sovena, Rome, NY
Feeding Futures
About Sovena
Sovena USA is a leading private label olive oil supplier in the United States, supplying more than half of this country's private label olive oil. As part of our company's Consumer Goods division, Sovena USA specializes in packaging olive oil, olive oil blends, vegetable oils, organic oils, vinegars, and other specialty oils for the North American foodservice, retail and industrial markets.

Since our inception, our goals have been to provide competitively priced, quality products and deliver them in a timely manner. We are able to achieve these objectives by combining our global sourcing network, locally-controlled operational efficiencies and quality assurance capabilities. Our state-of-the-art, 185,000 square foot plant in Rome, New York, was inaugurated in 2007 and has the most modern olive oil bottling technology in the world. Our full line of edible oils can be delivered in a wide array of package types – from glass, HDPE, PET or tin, to drums, totes and tank wagons. On top of this, we have opened a second facility in Modesto, California to service the entire country in the most efficient and successful manner.

One of the largest olive oil companies in the world, Sovena is the only player globally to be present in every step of the value chain, from agriculture and harvesting, to milling, to importing and packaging here in the United States.

Sovena's commitment to quality is evidenced by having all major quality certifications, including SQF, ISO 17025, organic and non-GMO, and boasts the only privately-held quality lab in North America to earn and maintain the certification of the International Olive Council (IOC).

Our commitment to quality means that you can have 100% confidence in the quality and integrity of the oils we supply, which translates into confidence and satisfaction (and repeat consumer business!) for your customers.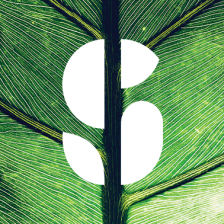 "At Sovena USA, we believe we can make a difference in people's lives and that is why we take our products seriously. By controlling quality at every step of the way and distributing from Rome, NY and our new plant in Modesto, CA, we can continue to service the entire country efficiently with the highest quality of products. All while keeping our dedication to Feeding Futures sustainably at the forefront of what we do."

Tomas Almeida, Senior VP of Sales
In Season Now
From Sovena USA
EXPLORE THE WORLD OF BALDOR