Patriot Pickle, Wayne, NJ
Fresh & Crunchy Pickles
About Patriot Pickle
Twenty five years ago, brothers Bill and Bob McIntee owned seven hamburger/hot dog type restaurants in New Jersey. They found themselves continually frustrated by the fact that they could not get a decent pickle to serve on the side of the plate.
They then began sourcing equipment and curing tanks in the hopes of making their own. Around the mid 90's Bill and Bob leased a space in Wayne, NJ and started production for their own eateries. In time they began soliciting their suppliers, asking if they'd be willing to support the new venture. When the pickle business grew they sold six of their restaurants and launched Patriot Pickles full time.
With their extensive restaurant experience, Bill and Bob were acutely focused on the end users' plate costs. They visit cucumber farms in Mexico, Canada and Ohio throughout the year, contracting directly with growers to achieve the right size, counts and, most of all, the right quality.
All Patriot Pickles are manufactured under Orthodox Union supervision, undergo frequent third party audits, and are HACCP approved.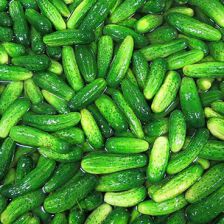 The ALL AMERICAN PICKLE.

Patriot Pickle
In Season Now
From Patriot Pickle
EXPLORE THE WORLD OF BALDOR