Nature's Sensation, Millsboro, DE
We're all about the Chicken!
About Nature's Sensation
100% all vegetarian diet, made from the highest quality natural grains and a proprietary mix of vitamins and minerals for the healthiest growth.Our new Nature's Sensation logo is our "signature" on our promise to provide wholesome, antibiotic free, all natural chicken that is hand raised on family farms across Delmarva. Hand raised and cage-free on family farms with a commitment to sustainable agriculture.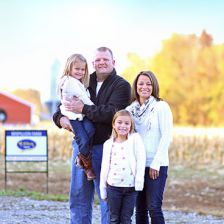 "From farm to fork, we live by our Animal Welfare Policy, assuring well cared for birds for your case and table."

Brian Hildreth
In Season Now
From Nature's Sensation
EXPLORE THE WORLD OF BALDOR