Eli & Ali's, Brooklyn, NY
Elevate your appetite!
About Eli & Ali's
We are extremely proud and fortunate to be celebrating our 20th year anniversary in business, in great part due to our family of employees and, as importantly, our trusted suppliers and loyal customers.
Our beginnings stemmed from what we thought was a need in the marketplace for the very best quality vine-ripened beefsteak tomatoes.
From then until now, the high standards we have applied to the practice of our business is our testament to continued opportunities and successes.
Today Eli & Ali's is considered a premium wholesaler of quality organic & specialty produce.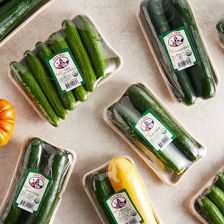 "Be a yardstick of quality. Some people aren't used to an environment where excellence is expected."

Steve Jobs
In Season Now
From Eli & Ali's
EXPLORE THE WORLD OF BALDOR