Bread Alone, Lake Katrine, NY
Organic breads & fine baked goods since 1983.
About Bread Alone
Bread Alone is a family-owned, values-driven bakery in upstate New York. We have been baking organic breads since 1983, and we continue to do so today. Our vision has not changed since the day that we opened: We strive to create delicious, honest breads and foods that we believe speak to the best in us.

We believe that organic food production is the right choice for individual health, for our earth, and for the farmers that work our fields. This value started with a commitment in the early 1980s to a life that is closely connected to the land. Today, the support for organic agriculture and products is much wider. We are extremely proud to maintain this commitment and to bake Certified Organic breads for our customers.

Our ambitions are bold: we aim to uphold the tenets of regenerative food production across every touch-point in our business. What do we mean by regenerative? We plan to return as many resources to our community as possible, ecologic and economic alike. We kicked off our renewed commitment to sustainability with our 196 KW solar array on the roof of our Kingston HQ and continued this year by becoming Climate Neutral Certified.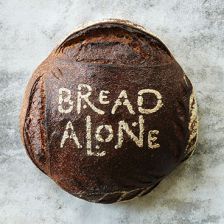 "Let there be work, bread, water and salt for all."

Nelson Mandela
In Season Now
From Bread Alone
EXPLORE THE WORLD OF BALDOR