The Ultimate Guide to Winter Wild Mushrooms
From the first Saskatchewan chanterelles of the season to the last white truffle of year, here's what you can expect (sort of).
If we've learned anything from working with wild foraged foods, it's this: expect the unexpected. While we can never predict the season with certainty, this handy calendar will give you the general gist. Just don't say we didn't warn you when the porcini disappears overnight—these wild ingredients will not be tamed.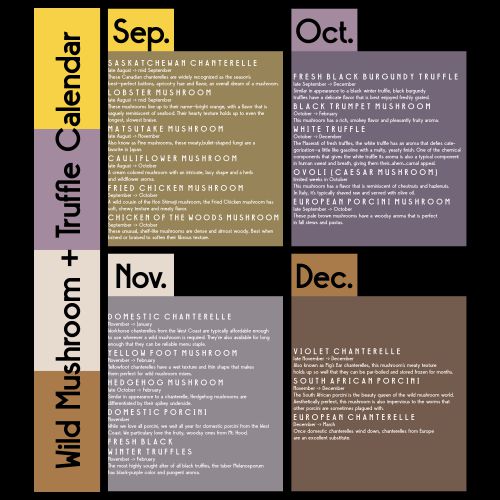 CLICK TO ENLARGE