Guess The Ingredient That Big Gay Ice Cream and Jean Georges Both Use
Welcome to The Walk In! In this feature, we'll show you the actual orders of Baldor customers to reveal the raw ingredients before the magic happens. We're constantly amazed by your ability to transform our products into the dishes we love and we hope this honors your creativity in some small way.
For our inaugural run, we're showcasing orders from two pastry operations that couldn't be more different. Joe Murphy, Executive Pastry Chef at Jean Georges, is a fine-dining vet and his confections are as subtle as they are sophisticated. Subtle is not a word we associate with Big Gay Ice Cream, but we can't resist their frozen treats. While we don't expect to see a "Salty Pimp" at Jean Georges, we love that they're both committed to local dairy from Ronnybrook.
Chef: Joe Murphy
Restaurant: Jean Georges

Ingredients
Ronnybrook heavy cream
Ginger
Tiger Stripe figs
Black Mission figs
Lemon thyme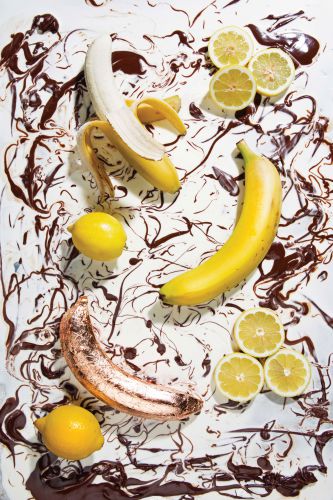 Chef: Douglas Quint + Bryan Petroff
Restaurant: Big Gay Ice Cream

Ingredients
Ronnybrook whole milk, vanilla ice cream mix, chocolate ice cream mix
Bananas
Lemons