Spindrift sparkling waters deliver real flavor from real fruit. Their Orange Mango Sparkling Water contains 7% fruit juice and puree from real, squeezed oranges and Alphonso mangoes for a refreshing, tropical treat.
Product Details:

Size: 24 X 12 OZ
Country of Origin:

United States of America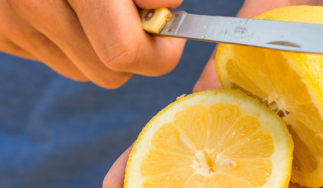 Spindrift is America's first and only line of sparkling beverages made with real squeezed fruit. Our water is triple-filtered. Our fruit is picked from family farms and squeezed before it knows what hit it. From branch to can. From us to you. Light, bright, and slightly pulpy unsweetened...
Learn more about Spindrift