Artisan Dew Drop cabbage is petite in size and much more manageable for your dinner menu than a standard head of cabbage. It stores more easily in your vegetable bin and has terrific shelf life. Dew Drop cabbage is also sweeter and less sulphuric-tasting than regular cabbage with a distinctly mild flavor. Whole leaves peel off easily in one piece, yielding the ideal wrap enclosure. The cone shape also makes it easier to shred heads on a slicer for cole slaw or chop raw for salads. We envision many applications for this wonderful cabbage that is now available year-round. The growers, T & A, have an easy recipe online for halving and grilling whole heads as a side dish. Check out our Baldor Beet recipe for Dew Drop Cabbage Sauce for Pasta.

Product Details:

Size: 12 CT
Country of Origin:

United States of America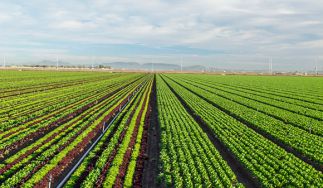 Founded in 1982, Tanimura & Antle is an employee-owned family farming business with a four generation legacy and a passionate commitment to growing premium quality produce. Built on a partnership between two families, with a shared commitment to always value employees as its greatest asset, the...
Learn more about Tanimura & Antle
Product Unavailable
Select a Substitute item below
TANIMURA & ANTLE
Artisan Dew Drop Cabbage
CAB10