The kernels are a warm, pumpkin color in this beautiful heirloom strain. Sturdy and full bodied, Guinea Flint corn makes hearty grits. Professor David Shields of the University of South Carolina has found that this corn crossed the Atlantic twice, once in pre-Colonial days from the South to Africa, where certain qualities selected by growers. When it returned to the South in the 19th century, the single-ear-per-stalk crop could produce up to eight cobs per stalk. We are extremely happy to be able to offer it to you.
Product Details:

Size: 12 X 1.5 LB
Country of Origin:

United States of America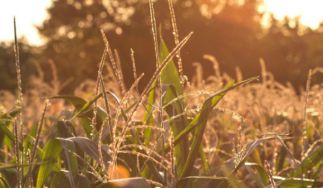 Greg Johnsman has been milling in his mind his entire life. As a boy growing up in the Upstate of South Carolina he learned the process of milling grits the old-fashioned way – from a third-generation miller. Similarly, Betsy has been farming with her family on the Lowcountry sea islands her...
Learn more about Marsh Hen Mill