More About This Product
Using French Dough and scored like a Ciabatta Baguette, this bread is perfect hybrid of Orwashers Baguette and Ciabatta. The crisp crust & open crumb structure makes this an all-purpose table, sandwich or charcuterie option.14.25L, 3.25W, 2 H avg weight 12 ozPlace thawed or frozen baguette in a 385 oven. Bake 10-14 min for your desired color, let rest for 10 min before serving.
Product Details:

Size: 20 CT
Country of Origin:

United States of America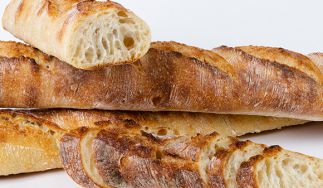 Orwashers Bakery was founded in 1916 by a Hungarian Immigrant family in a tiny storefront on New York City's Upper East Side. Their goal was to provide the same high-quality Rye, Black and Grain breads that reflected the traditions of their homeland. The business passed through multiple generations...
Learn more about Orwashers Bakery