Pistachios grow with a fraction of the water needed for almonds, creating a smaller water footprint. Táche is meant to be enjoyed with anything from beverages to baking to all on its own. Designed for baristas, it foams beautifully with no grit or separation.
Product Details:

Size: 6 X 32 OZ
Country of Origin:

United States of America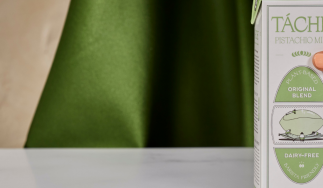 As the first pistachio milk in the U.S., Táche is a community-first brand creating a new category in alternative milk. Táche is rooted in three pillars: better tasting, better for the planet, and better for you.As a first-generation Iranian-American, pistachios were always a mainstay...
Learn more about Tache