Sun Valley Orchards, Swedesboro, NJ
Sun Valley Orchards
About Sun Valley Orchards
The Marino family – Russell Sr. and sons Joe and Russell Jr. – are the masterminds behind this wonderful 3,000+ acre farm in Swedesboro, N.J.
It was started by Russell Sr. in the early 1970's and everyone involved ever since takes the necessary steps to ensure the best quality produce exceeding all customers' expectations.
The Marino's believe this can only be accomplished by overseeing all phases of production themselves – from planting, to harvesting, to packing, to shipping. Joe and Russell Jr. now operate the farm and offer their personal quality assurance for fresher-than-fresh crops with a longer shelf life. Today, theirs is one of the largest fully integrated produce companies in New Jersey and they continue to be obsessive about temperature management – believing it is the key to ensuring freshness.
One look at the asparagus from Sun Valley and you can see their words in action. At Baldor's request, the Marinos are packing their asparagus in size-specific 11 pound crates. Pencil, standard and large sizes are separated for ease in ordering and cooking. We receive deliveries the same day as harvest, which means better flavor as the sugars haven't started turning to starch yet.
Relationships are everything when dealing with fresh product and the one we have with the Marino brothers and Sun Valley Orchards is pure gold.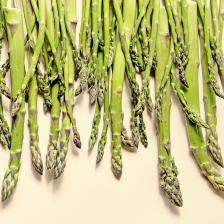 "Founded on hard work, determination and family; Sun Valley Orchards. The Marino Family is committed to growing and supplying the very best from our farms to our valued customers. At Sun Valley Orchards... " WE MAKE JERSEY FRESH!"

Sun Valley Orchards Team