Scarborough Farms, Oxnard, CA
Specializing in Small-Scale, European-Style Custom Farming
About Scarborough Farms
For over 20 years, Scarborough Farm has been dedicated to growing some of the highest quality, most vibrant specialty produce on the planet. Their small–scale, custom farming methods ensure fresh, just–harvested gourmet products that taste wonderful and have a longer shelf–life.
Scarborough Farms' commitment is to work together with chefs to develop crops that help them shine, to grow the kind of produce that lives up to the imagination and artistry of professional chefs. It is what keeps them at the forefront of the industry.
Scarborough Farms also has a reputation for deeply caring for the land and for fulfilling the ever–evolving tastes of American cuisine. Established only in the United States, Scarborough Farms produce is grown according to strict state and federal regulations. They follow good agricultural practices to ensure that everything they grow is not only beautiful and nutritious, but safe to eat, as well.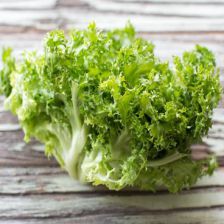 For us, farming is a labor of love.

Scarborough Team