Coke Farm, San Juan Bautista, California
Champions of organic, family farmers!
About Coke Farm
Coke Farm has been growing certified organic fruits and vegetables since 1981, when founder Dale Coke began the farm with a 1/4 acre of organic strawberries. Since then, Coke Farm has grown and evolved from an organic farming operation into a thriving organic produce aggregation company. Their produce hub represents a diverse group of local certified organic fruit and vegetable growers located in and around the central coast. Their modern shipping and cooling facility operates year round in San Juan Bautista, California. Coke Farm pride themselves on offering consistently high quality organic and specialty produce. They are committed to building markets for local certified organic small family farmers. Supporting organic family farms leads to a healthy community, economy and environment.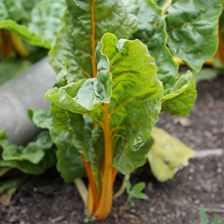 "Coke Farm is committed to building markets for local, certified organic small family farmers. Supporting certified organic family farms leads to a healthy community, economy and environment."

- Angela Griggs