Barsuglia Farms, Vineland, NJ
A passion for quality, caring and innovation passed down through the decades.
About Barsuglia Farms
Barsuglia Farms was found in Vineland, N.J. in 1949 by Walter Barsuglia. He originally grew basic crops like green beans, cucumbers and sweet potatoes. When his son Maurice joined the farming operations in 1953 they expanded their crop base to include lettuce, eggplant and peppers.
In 1983, third generation Maurice Jr. joined the team and clearly inherited his father's passion for quality. By implementing computerized soil moisture programs along with drip irrigation techniques for conserving water and energy, Maurice brought Barsuglia Farms into the 21st century.
Since 2005, Maurice Jr.'s son, Brian Barsuglia, has been helping father Maurice expand farming operations to include greenhouse production and repacking services. He is as passionate about high quality, conscientious farming as his father and grandfather before him. Brian's sister Kelly is also a partner, over-seeing the farm's food safety programs, GAP certification, training and more.
There are not many farms today that can claim 4 generations of full-fledged family commitment as demonstrated by the Barsuglia team. When you open a generously stuffed box of their beautiful products, you see the Barsuglia passion at work.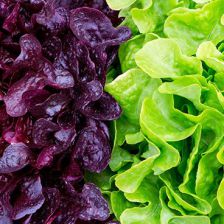 Our produce reflects the family values passed down through my great grandfather's genes - to put the best crops possible in front of our customers while treating the land with respect.

Brian Barsuglia