Avec Drinks, Brooklyn NY
Drink Better. Mix AVEC.
About Avec Drinks
As seen in Fast Company, T: The New York Times Style Magazine, Food & Wine and more, AVEC was co-founded by business school pals - native New Yorker/WOC Denetrias 'Dee' Charlemagne and UK native Alex Doman. Bored with the uninspired mixers they'd been using for their cocktails, they decided it was time to drink better. They named the brand AVEC, the French word for "with," because that's how they're meant to be enjoyed: With alcohol, with friends, with family. Given the company's dedication to diversity, environmental stewardship, and high-quality ingredients, you'll want to drink with AVEC, too.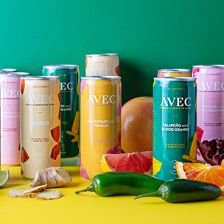 "The Best New Cocktail Mixer Replaces the Sugary Syrups of the Past It's time to pay attention to what's in that cocktail glass, besides booze."

- Oset Babur, Food & Wine
In Season Now
From Avec Drinks
EXPLORE THE WORLD OF BALDOR