More About This Product
Located in the heart of dairy country up near Syracuse, Norwich Meadow Farms produces deeply flavored vegetables using a proprietary organic fertilizer mix. These mixed colored baby cauliflower heads not only look enticing, they are firm, super-fresh and mildly flavored. You could use them raw for crudite, stir fried, roasted or sauteed.
Product Details:

Size: 12-15 CT
Country of Origin:

United States of America local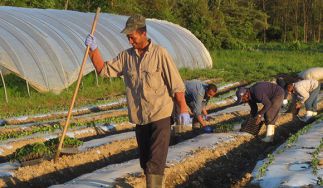 After working in the dairy division at Cornell Cooperative Extension for six years, Zaid Kurdieh and his wife Haifa decided to open their own certified organic farm in 1998. Starting with just a half acre behind their house, their vision of supporting the community has become a reality and now they...
Learn more about Norwich Meadows Farm
Product Unavailable
Select a Substitute item below
NORWICH MEADOWS FARM
Organic Mixed Color Cauliflower
ZCAU2A