Avocados are a fruit, not a vegetable. Sodium and cholesterol-free, they have only 5 grams of fat per serving (most of it monounsatured). Firm avocados feel hard to the touch with no give at all. They need 3-4 days to ripen at room temperature.
Product Details:

Size: 15 X 4 CT
Country of Origin:

United States of America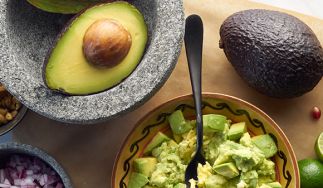 Why Choose Avocados From Mexico?Avocados represent Mexico's authentic heritage in a way that almost nothing else from Mexico can. Through the avocado growing, packing, and distribution process, the avocado growers from Mexico stay true to their essence by integrating good foods into good...
Learn more about Avocados From Mexico