#SupportLocal: All About the Local Pledge & Farms to Know in 2021
We know this probably isn't a big surprise, but around here, local season is serious business (it's also the most fun). We believe in the power of local because of the positive impact it has on the environment (even if you're focusing on shipping alone, it's a huge win) — and because it's a major way to support our economy, contribute to the creation of new jobs, and overall, support our community. And if you think about it, eating a tomato that was beautifully grown, just around the corner, is not only a delicious experience, but it' will always be pretty cool, too. We deepened our commitment by creating our Local Pledge, a program designed to make it as easy as possible for our customers to support local, too. Read below to learn more about the Local Pledge and how you can sign up, meet some of our local farmer partners, and learn about some of the amazing produce you'll have to keep an eye out for this season.
Why Did We Start Our Local Pledge?
Two of our top goals have always been to support the incredible local farmers, ranchers, and makers to who work tirelessly to bring us fresh, unique, and high-quality produce, meat, and staples, and to make our customers' lives as easy as possible. Years ago, though, we realized something: Our customers want to support local, too, but committing to it wasn't always easy or efficient. Then we had an idea. What if the only thing you have to do, as a customer, is sign up to be part of our local program, and let us do the work for you? And, boom, the Local Pledge was born.
What is the Local Pledge, anyway, and how does it work?
The Local Pledge is a win-win (win?) program, that supports local businesses, helps our customers support local businesses, and helps us in our goals to support both our customers and our growers.
Here's how it works:
If you're a wholesale customer, you simply sign up to take our local pledge (it's quick, we promise).
Then, every time you place an order, our system will check to see if a comparable item is available from a local source. If there is and it falls within 10% of the price of your original item, we'll automatically replace it with the local option. (Yep, it's that easy!)
You get locally-grown produce at its peak, and your customers love you for it.
Home Delivery customers, you can #SupportLocal, too!
Don't worry, Home Delivery folks – we've got you, too! If your goal is to stock up on, and support, local, we've made it easy for you to find your favorites. Simply visit this page to explore our up-to-the-minute local offerings, including produce, meats, refrigerated and frozen items, pantry staples, and dairy, too.
Let's meet the farms!
In the northeast, we're lucky to be surrounded by a large variety of farms, many of whom grow year-round, but truly shine once spring kicks off. Look out for fruits, vegetables, and herbs from all our nearby farms, including several of these standouts: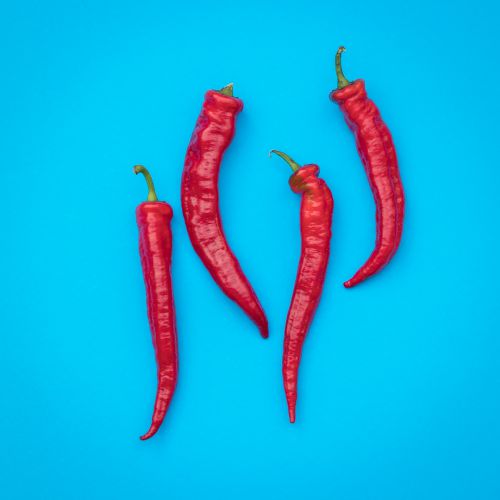 This upstate New York farm is our go-to for staples and unique varieties, from spring through fall. Right now, we're super excited to try their brand-new zucchini variety, Haifa's Finest Magda (named for farmer Zaid's wife, Haifa), set to arrive in June. Then we're keeping our eyes out for Snow Leopard Melons, Little Flower Watermelons, Clementine Tomatoes, and Row 7 Seed Company Midnight Romas in July, and both Jimmy Nardellos and Middle Eastern Cucumbers, in August.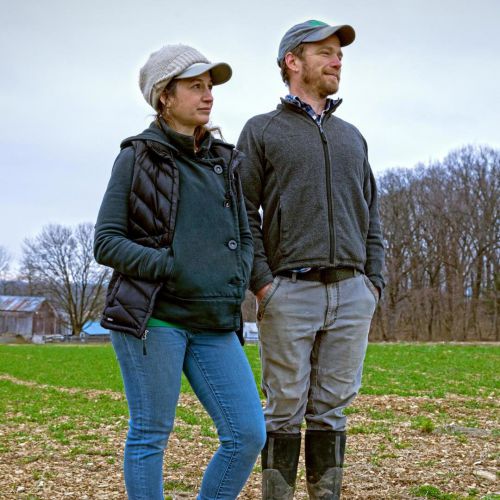 Chefs and locals alike turn to certified organic Taproot Farm for their fruits and vegetables, grown sustainably and environmentally focused on their Shoemakersville, Pennsylvania farm. Known in the area for their CSA Box, last year was the first year it was available to our customers and we're happy to offer it again, this season, too. We also can't wait for their Badger Flame Beets, in June, and their Costoluto Fiorentino Tomatoes, in July.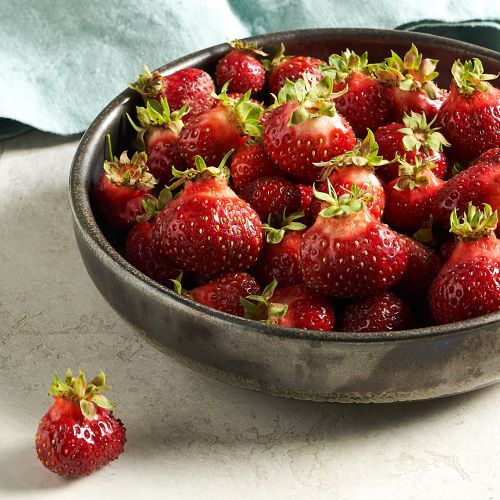 Located in the Catskill Mountains, in Roscoe, New York, Mountain Sweet Berry obviously grows wonderful, one of a kind berries, like their Tristar and Mara de Bois, which are ready late-July. Right now, we're loving their ramps, and are anxiously anticipating the August arrival of their New Crop Butterball Potatoes.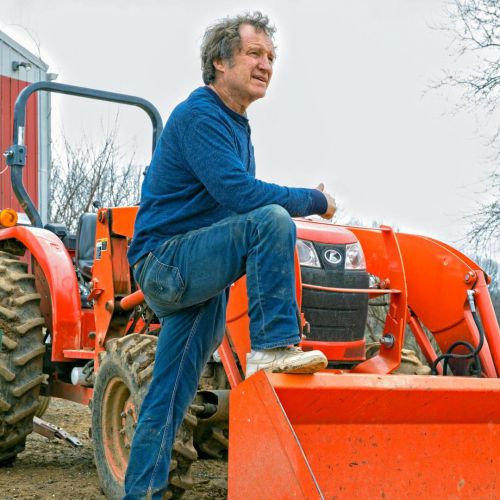 Started on a Brooklyn rooftop, and now on over seventy acres of land in Berks County, Pennsylvania, we wait all year for the return of their exceptional tomatoes, which will start to arrive in June. And, if you've never tried their famous sweet as sugar Sungolds, you're in for a real treat this summer.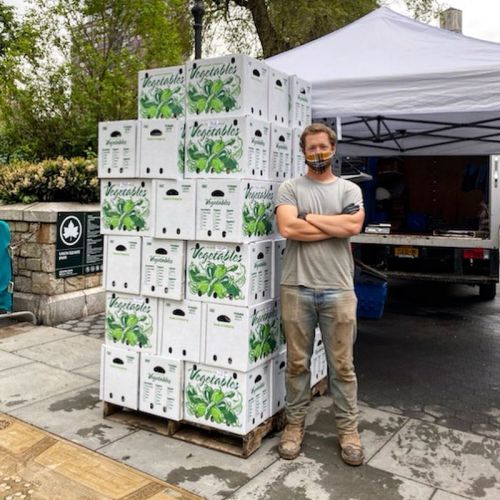 Two years ago, we began working with Union Square Greenmarket favorite, Alewife Farm. This New York organic vegetable farm lends its specialty touch to every item it grows, including their first year Row 7 Seed Company Midnight Roma Tomatoes, which should be here in July, and both Baby Corn and Gils Golden Pippin Squash, arriving in August.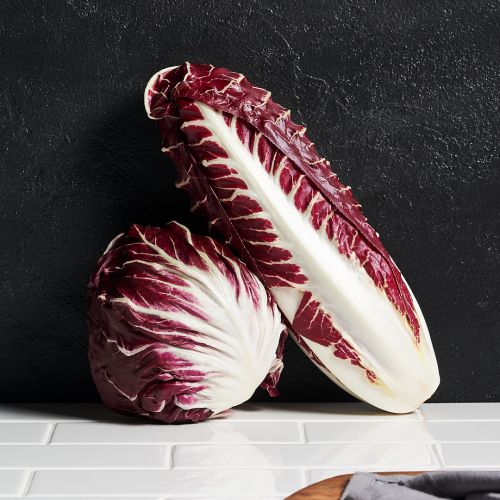 When we welcomed family-owned Kitchen Garden Farm to Baldor last year, the crops grown on their certified organic 50-acre western, Massachusetts vegetable fields, took us by storm. We cannot wait for the return of their sweet and hot peppers, including Sugar Rush Peach, Hatch Chilies, and Trinidad Perfume, in late August, and for their Italian Chicories, in October.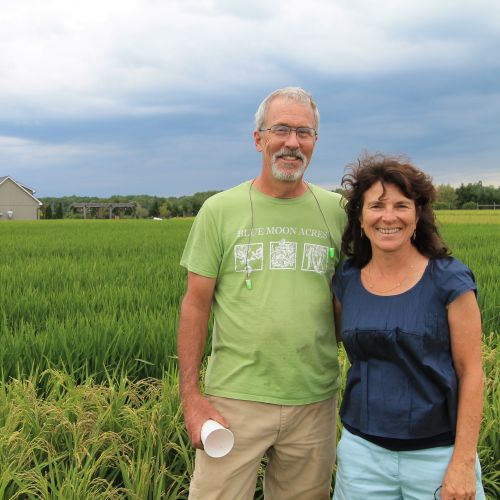 We live for meeting new farms and farmers that inspire us, and our customers. This summer, we're thrilled to welcome Blue Moon, with farms in both Pennington, New Jersey and Buckingham, Pennsylvania. We're going to be offering their specialty culinary herbs and flowers – keep an eye out for their arrival.