With a multi-dimensional and almost berry-like depth that comes from real squeezed blood oranges that is perfectly highlighted by the bright, sweetness from real squeezed tangerines the taste is anything but ordinary. Which is why we think its the perfect homage to our community of Drifters, Spindrift fans who are unabashedly themselves and celebrate craft and quality. Blood Orange Tangerine is perfect for a group of people who always seek the unique.
Product Details:

Size: 24 X 12 OZ
Country of Origin:

United States of America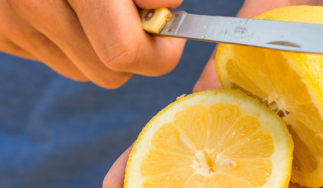 Spindrift is America's first and only line of sparkling beverages made with real squeezed fruit. Our water is triple-filtered. Our fruit is picked from family farms and squeezed before it knows what hit it. From branch to can. From us to you. Light, bright, and slightly pulpy unsweetened...
Learn more about Spindrift