More About This Product
Made with unsalted goat's milk, this mild, fresh tasting fromage blanc belongs to the family of European fresh cheeses that contain no butterfat. Be careful not to heat over high temperatures or it will separate. Nettles Meadow's version hints ever-so-slightly of the wild nettles and herbs their goats munch on. Excellent melted over boiled potatoes.
Product Details:

Size: 8 X 5 OZ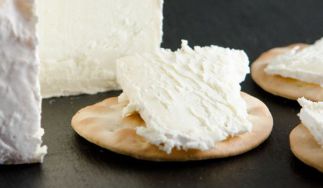 Located in Thurman, New York, Nettle Meadow Farm has been owned by Shelia Flanagan and Lorraine Lambiase since 2005. The name "Nettle Meadow" was inspired by the presence of wild nettles and herbs in the field where their herd of goats grazed. Today Nettle Meadow is home to over...
Learn more about Nettle Meadow Farm