La Belle ducks are a cross between Muscovy and white Pekins. They are raised in Sullivan County, NY, are cage-free, and roam in huge barns for most of their lives. The result is meaty, tasty duck legs that cook up fall-off-the bone tender.
Product Details:

Size: 6 X LB
Country of Origin:

United States of America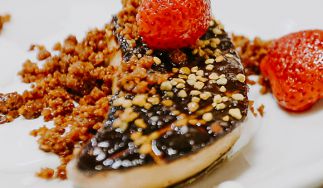 La Belle Farm Inc, located in picturesque Sullivan County, New York has been in operation since 2000. We raise / produce Organic Air-Chilled Chickens, Antibiotic Free Air-Chilled Chickens, Air Chilled Poussin, Moulard Ducks, Foie Gras, Barbarie Cross Ducks, Guinea Hen, Quail, Kosher Chickens, and...
Learn more about La Belle Farm