Toufayan Bakeries, Ridgefield, NJ
Fresh Flatbreads and Pitas
About Toufayan Bakeries
The Toufayan family has been baking breads with quality and care since 1926, the year they opened their first bakery. Still family owned over 90 years later, they are one of the largest, privately-held specialty bakeries in the United States, specializing in fresh gluten-free and wheat-based wraps plus pita breads.
Members of the Toufayan family still carefully oversees every step of the manufacturing process, from ingredient sourcing, production and baking, to packaging and distribution in their New Jersey facility.
Notable is the fact that the Toufayan family is one of the most committed companies in our region to the philosophy of giving back. They are a corporate sponsor of the National MS Society and hold fundraising events several times a year. Natural disasters are also met by the Toufayans with product shipments to feed those in need. Victims of recent tornadoes in Oklahoma and hurricanes on the east coast received assistance from Toufayan. Heart Walks, 5ks, AIDS charities and other activities are supported through lunch sponsorships and product donation.
The Toufayan family is as passionate about sharing their success with those in need, as they are about delivering the highest quality bread, convenient products.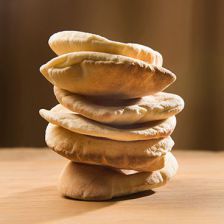 From our family to yours.

The Toufayan Family
In Season Now
From Toufayan Bakeries
EXPLORE THE WORLD OF BALDOR