Raw Juicery, Los Angeles, CA
Best Served Raw
About Raw Juicery
Born in Los Angeles in 2013, Raw Juicery began at the local farmer's market level with function-forward juices using the highest quality ingredients and unmistakable recipes. Between our carefully curated list of worldwide suppliers, strict adherence to "cold-only" processing methods, and expert staff ensuring the quality of each batch we put out, our taste and purity are unrivaled.
We believe that juice is best when it's cold-pressed and unheated - because juice is simply better when it's not cooked. We never compromise on quality, and we back that up with our USDA Organic, Kosher, and Raw certifications. Our mission is to give you the most premium juice beverages achievable that truly make you feel good in more ways than one. We are passionate about our customers and strive each day to put out products that are positive in any light.
Raw Juicery is a proud member of 1% For the Planet and donates 1% of all sales proceeds toward fighting and preventing marine plastic pollution in our oceans and waterways, and contribute to various ocean cleanup efforts worldwide.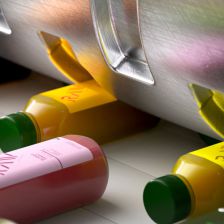 Since day 1, our commitment to creating the highest quality juice products have been at the core of every decision we make. We will never tarnish our brand with cheap produce, preservatives, concentrates or fillers. We simply use the best that nature offers us. Our inspiration comes from creating products that are guilt-free any which way you look at it. We value purity, taste, and potency above all - this is our Raw ethos.

Ryan Davidson, Founder/CEO
In Season Now
From Raw Juicery
EXPLORE THE WORLD OF BALDOR