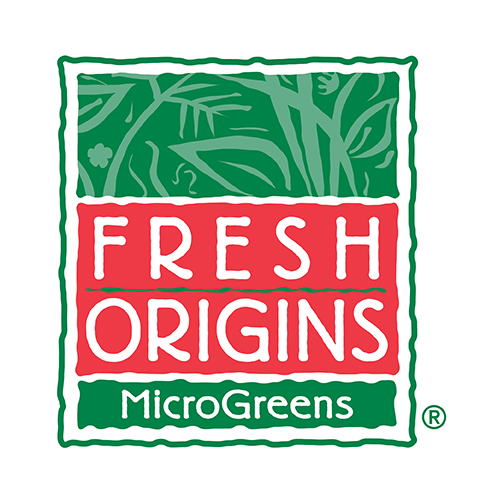 Fresh Origins, SAN MARCOS, CA
America's leading producer of Microgreens and Edible Flowers
About Fresh Origins
Fresh Origins Farm is America's leading producer of MicroGreens and Edible Flowers. They also grow a vast array of Petite™Greens, Tiny Veggies™ and other unique specialties near San Diego, California. If you're looking micro tangerine lace or fava bean flowers, you've come to the right place.
Fresh Origins is located in the world's best climate for growing MicroGreens. This makes a huge difference in the quality, flavor, color, consistency and shelf-life. Grown in the sunshine of Southern California, they do not use artificial lighting.
In addition to in-stock items that can be added to your regular Baldor order, Fresh Origins' also offers a Custom Harvest program that gives Baldor customers access to hundreds of unique items like Lavender Flowers and Basil blossoms. All of these products are hand harvested and shipped daily to order, at the peak of freshness.
Fresh Origins Custom Harvest Schedule
Pre-order any Custom Harvest item from the Fresh Origins catalog to be delivered in as little as 48 hours.
"Our family farm is very serious about food safety. This is a discipline and priority that we instill in each member of our team. We are proud to be an example of a small farm that is recognized for excellence in food safety compliance. There is really no reason that small farms shouldn't be held accountable for the safety of their products."

David Sasuga, Founder
SHOP PRODUCTS
From Fresh Origins
EXPLORE THE WORLD OF BALDOR