Our mini potatoes are exquisitely small, pre-washed potatoes that cook in half the time of full size potatoes. They are also extra high in natural sugars with creamy, delicate flesh. You can pan sauté the tiniest ones whole and the slightly larger ones cut in half. These baby spuds are grown specifically for Baldor in Bakersfield, California year round. Sizing and availability are always consistent and, because theyre small and pre-washed, cooking is fast and easy.
Product Details:

Size: 12 X 24 OZ
Country of Origin:

United States of America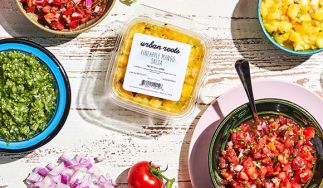 Urban Roots was created by people who love vegetables, for people who love vegetables. It also was created for people who seek out high quality farm freshness no matter their knife skills, how little time they have, or how few tools they have in their kitchen. Our products are prepped in HAACP...
Learn more about Urban Roots