Crème Fraiche is a cultured cream with a rich, full taste. Unlike sour cream, the butterfat in crème fraiche can be as high as 28%. It can be used whenever sour cream is called for and is perfect for thickening purees as it does not curdle. Creme Fraiche is a mature, thickened cream with a velvety smooth texture. Use to top fresh berries, sponge cakes, with caviar and soups.
Product Details:

Size: 3 LB
Country of Origin:

United States of America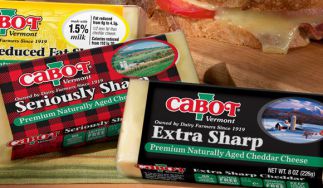 In 1919, farmers from the Cabot area joined forces to turn their excess milk into butter and market it throughout New England. Ninety-four farmers jumped on board and purchased the village creamery which was built in 1893. In 1930 the company hired its first cheesemaker and cheddar...
Learn more about Cabot Creamery