More About This Product
Boujee Bleu is a 3 milk bleu cheese from Old Chatham Creamery featuring Cow, Sheep and Goat milk. This dense cheese has a mellow, approachable level of bleu flavor. The musky, gamey notes from the goat and sheep milk are perfectly balanced by the sweet, buttery cow's milk, leaving you with a bleu cheese that you can go back for seconds.
Product Details:

Size: 8 X 6 OZ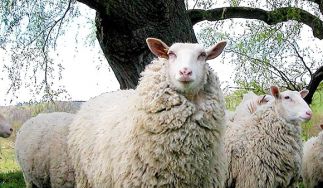 Old Chatham Creamery has been making award-winning sheep milk cheeses and yogurt for 25 years. Milk for their handmade cheeses and yogurt comes from their own flock of Laucune and East Friesian sheep, one of the largest flocks of its kind in America, located at their dairy, Shepherd's Way, in...
Learn more about Old Chatham Creamery