More About This Product
A close cousin to but older than Sturgeon, Paddlefish are wild-caught in the Mississippi & surrounding rivers, with caviar ranging in color from light olive green to dark steel gray. Comparable to Caspian Sevruga in flavor, with a stronger minerality than other sturgeon caviar options.
Product Details:

Size: 2 OZ
Country of Origin:

United States of America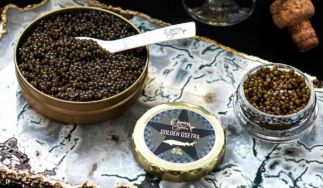 Great Atlantic Trading Inc. is a leading US importer and supplier of fine caviar, roe, and rare European delicacies, specializing in sustainable sourcing from farms and fishermen, extensive re-grading, and private-label caviar for many brands and restaurants. As a frontrunner in transparency and...
Learn more about Caviar Star