Satur Farms, Cutchogue, NY
Produce with Personality
About Satur Farms
Consider Satur Farms owners Chef Eberhard Müller and his wife Paulette Satur the "salad specialists." They grow the finest baby leaf and leafy greens on their 160 acres of sandy loam soil in Long Island, NY. It all began when they purchased their original farm on the North Fork of Long Island in 1997, with the intention of growing some vegetables and herbs for Chef Müller's restaurant. Colleagues in New York City asked if they might be able to buy their produce, and the farm as a business became a reality. Both owners are very involved and touch all aspects of the farm's operations. In fact, you'll find Paulette on the tractor in the early AM harvesting with her workers every day during the season. Satur Farms incorporates sustainable farming methods, not only in relation to their fields and the safe production of their vegetables, but also ensuring that their employees thrive. They practice crop rotations, so that the same family of vegetable is not planted in the same field block during the growing season. This helps minimize disease occurrence and feeds the soil.
Satur Farms' Custom Harvest Schedule
Order by

Delivery

Monday 11 AM

Wednesday

Tuesday 11 AM

Thursday

Wednesday 11 AM

Friday

Thursday 11 AM

Saturday

Friday 11 AM

Tuesday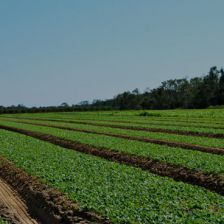 "We are hands-on owners: from the field to shipping out. This translates into freshness. My husband calls this the personalized touch."

Paulette Satur, Owner
IN SEASON NOW
From Satur Farms
CUSTOM HARVEST PRODUCTS
SATUR FARMS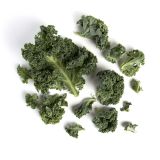 back
KA1BB

This product requires a 2 day lead time. Please be sure to place your order 2 days before your desired delivery date.
EXPLORE THE WORLD OF BALDOR