Galpin Family Farms, Reedley, CA
Tree ripe fruit, directly from our family farm!
About Galpin Family Farms
Galpin Family Farms is the real deal family farm. Based in Reedley, CA, Lisa and Anthony Galpin have been farming in the Central Valley since 1980. Everything is picked and packed directly in the tree, meaning it's only being handled once. This unique way of packing ensures less bumping and bruising. The Galpins grow the highest quality tree fruit without the use of pesticides and chemical fertilizers.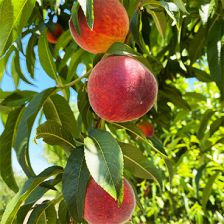 "Tree ripened fruit from our family to yours."

Anthony Galpin