Bono, Sicily, Italy
Life Is "Better with Bono" ©
About Bono
Established in 1934, Bono is the largest producer of extra virgin olive oil in Sicily. The family-owned company is based in Sciacca, Sicily, in the Val di Mazara region. This region is coveted for its terroir, considered one of the world's best for the production of high-quality extra virgin olive oil. Bono's U.S. division is based in Fairfield, N.J.
The company boasts 50 awards in the past ten years including one 2020 Gold SOFI award and two 2018 SOFI Awards from the Specialty Food Association and five awards from the New York International Olive Oil Competition (NYIOOC).
Bono's PDO (Protected Designation of Origin) and PGI (Protected Geographical Indication) extra virgin olive oils receive unique serial numbers, which are traceable to the exact groves that supply olives for production. The brand also produces organic and conventional Sicilian Blood Orange, Orange, and Lemon marmalade, made with fresh, organic fruit, as well as Nocellara Del Belice olives, which are cultivated exclusively in their native environment in Castelvetrano, Sicily.
To learn more about Bono and for a store locator, visit bonousainc.com. Follow Bono on Facebook and Instagram at @bonodisiciliausa.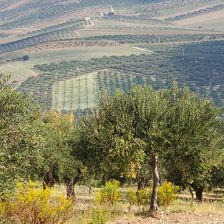 "Olive oil is the fruit of dedication, passion, and love of who produces it. Only in this way can its taste be unique, authentic, and unforgettable"

Vincenzo Bono, founder of Bono company
EXPLORE THE WORLD OF BALDOR