More About This Product
This satisfying Competition Blend is a peerless assortment of salted mixed nuts, and includes cashews, almonds, pecans, walnut halves and pieces, Brazil nuts, and peanuts.
Product Details:

Size: 4 LB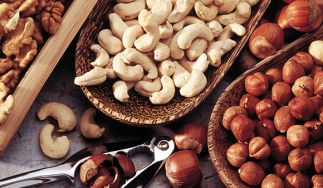 The Bazzini company was established in 1886 and has served with consistency, reliability and quality in the nuts and dried fruit trade. In addition to being one of the oldest nut companies in the country, it is also one of the most diversified. We continue to enjoy a reputation as the finest...
Learn more about Bazzini