Dried Black Mission Figs are tear-dropped shaped, small and packed with sugar and nutrition. Serve them split in half, stuffed with a piece of chorizo or blue cheese and wrapped in a prosciutto slice. You can poach dried figs in port or wine and serve over a simple nut cake or ice cream. Try baking them with poached fennel, mushrooms, thyme and chicken broth. Slice thin and add to salads, chop and bake into muffins and scones. Dried figs are also great split and briefly charred on the grill, then sprinkled with a rich Balsamic vinegar like Tondo.
Product Details:

Size: 5 LB
Country of Origin:

United States of America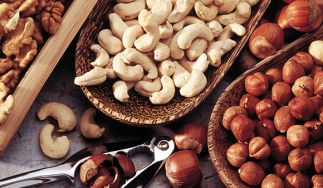 The Bazzini company was established in 1886 and has served with consistency, reliability and quality in the nuts and dried fruit trade. In addition to being one of the oldest nut companies in the country, it is also one of the most diversified. We continue to enjoy a reputation as the finest...
Learn more about Bazzini