B&W Gourmet Farms Wild Roquette (Rocket) Baby Arugula is mechanically harvested, double-washed and gently air-tunnel dried for a premium, table-ready presentation. It's available year-round from a single trusted source. Special packaging preserves freshness flavor and reduces spoilage for 100% useable product that is ready to eat.
Product Details:

Size: 3 LB
Country of Origin:

United States of America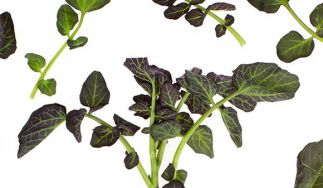 B & W is the world's largest producer of both green and red watercress. They refer to watercress as "the original antioxidant powerhouse" since only kale can match it for sheer nutrient density. This potassium-rich green is also loaded with iron that is easily absorbed by the...
Learn more about B&W