Mishima Reserve, Seattle, WA
Premium American Wagyu Beef. Bred to be Extraordinary.
About Mishima Reserve
Everything Mishima Reserve does comes down to creating an unparalleled culinary experience. No surprise, considering the owner is a chef. Kurt Dammeier's made a name as a chef and culinary entrepreneur as the founder of Seattle's landmark steak house, The Butcher's Table, as well as Beecher's Handmade Cheese and several other delectable restaurants and artisan food brands. The common thread running through all of Kurt's ventures is a love of great food and a commitment to pure ingredients and practices.

All Mishima Reserve beef comes from full-blood Black Wagyu bulls, the Japanese breed that elevates beef to a luxury, crossed predominantly with Angus cows. They work with a network of family ranches and manage every aspect of the cattle's lives, from breeding to feeding to care, to ensure the result on your plate is consistently and incredibly delicious.

Born and bred in America, Mishima Reserve cattle begin life in the pasture. The cattle are finished over an extended period of 350 to 500 days and are fed only high-quality, vegetarian feeds – grass and grain, rolled corn, corn silage, alfalfa, barley, and wheat straw. Additionally, Mishima Reserve never, ever resorts to shortcuts – their Wagyu cattle are never given added hormones or growth promotants of any kind, and the beef is free of antibiotic residues.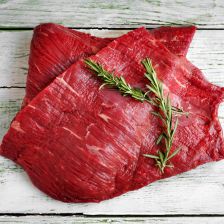 "Undeniably one of the best and most tender steaks available."

Thrillist
In Season Now
From Mishima Reserve
EXPLORE THE WORLD OF BALDOR