Why Work at Baldor?
Glad you asked! We've got plenty of reasons, but it really depends on what you like to do. As a leading food distributor that excels in everything from international importing, value added manufacturing to local food promotion, we have departments that appeal to wide variety of backgrounds and skill sets.
Like to work with your hands? Baldor operates a state-of-the-art warehouse that is nationally recognized for its high standards of quality and food safety. Tech whiz? If so, our innovative online ordering platform can give you the opportunity to transform the way that our industry sources ingredients and interacts with regional farms.
We're proud of our diversity, but there are a few qualities that unite Baldor employees; if you are passionate about food, innovation, problem-solving, and working with a dedicated team in a learning-friendly, rapidly evolving environment, we want to hear from you!
About Us
Since our beginnings as part of the iconic Greenwich Village retail store, Balducci's, Baldor has maintained its original promise – curate and deliver the best ingredients from around the world. For 25 years, we have served the food industry using cutting edge logistics to create a seamless customer experience. Our commitment to service and quality has made us the first choice in distribution for a diverse list of industry leaders that includes hotels, restaurants, county clubs, hospitals, nursing homes.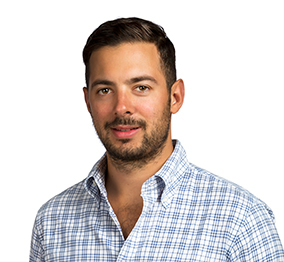 We're always re-investing into our company, and our people. Come join the family and grow with us.
TJ Murphy, Baldor CEO
---
What Our Employees Are Saying
Zach Goebel |
Sales
As a former chef, it's really important where my food comes from, and working at Baldor I get to answer that question everyday.
Kathryn Brador | Marketing
It's kind of like Wall Street, except we're all in jeans and selling bananas.
Eddie Valera | Transportation
This is home. Come join the family.
Pam Johnson | Human Resources
Baldor offers one hundred percent medical, dental, vision, 401 K with profit sharing, employee events and trips, as well as the employee store.
---
Locations
Our home base is New York, but we have operations in Boston and Washington DC. Inquire about open positions at any of our locations! We're growing fast.
NEW YORK
Our Company Headquarters, which stands at 155 Food Center Drive in Hunts Point, South Bronx, is the nucleus of our multi-faceted company. We do the majority of our purchasing and importing here and it is a critical hub for our other two warehouses. You might say that this is where the magic happens. With around 1,000 employees and operations that run almost 24 hours, 7 days a week, our flagship location definitely has a job with your name on it.
BOSTON
We founded our first outpost nearly a decade ago, right outside of downtown Boston. Located in Chelsea, Massachusetts, this warehouse is the launch pad for all of our North East expansion endeavors. We are constantly looking for new talent to continue driving growth in this region.
WASHINGTON DC
In 2012, we raised the flag at our newest venture in Jessup, Maryland. Housed across the street from the produce market, this warehouse is perfectly positioned to fuel the food renaissance that has recently taken hold in DC. We couldn't be happier about it. Inquire today about open positions!
---
What are you looking for?
Accounting

Sales

Information Technology

Human Resources

Warehouse Operations

Day Warehouse

Night Warehouse

Receiving

Inventory Control
Marketing

Purchasing

Specialty, Non-Produce

Transportation

Food Safety, HACCP

Baldor Retail Services

Fresh Cuts, Food Processing
Baldor Benefits Package
We offer a comprehensive, competitive benefits package.
See More Information Here
---