Originating in Genoa, Italy, this tomato is often called the Costoluto Genovese. A deeply pleated, aromatic heirloom revered for its high acid content, the result of which is a tangy, juicy, intense-tasting fruit.
Product Details:

Size: 10 LB
Country of Origin:

United States of America local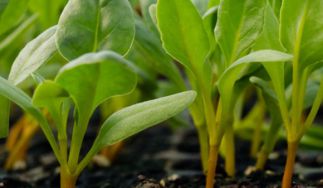 Husband and wife, George Brittenburg and Ola Creston, founded Taproot Farm in 2009 in Berks County, Pennsylvania. Farming was a natural fit for George and Ola, who have spent their entire adult lives fighting for social and environmental justice issues. So when George graduated college, he started...
Learn more about Taproot Farm
Product Unavailable
Select a Substitute item below
TAPROOT FARM
Organic Fiorentino Costoluto Heirloom Tomatoes
ZHE2TR