Wong Farms, North Shore, CA
Small Farm, Sharp Focus.
About Wong Farms
Hailing from North Shore, CA, the southern most part of the Coachella Valley, Wong Farms specializes in winter tomatoes and tree-ripened summer mangoes. Edward Wong started the family business in 1945 after graduating from the University of Southern California. His son Edward Wong Jr. took over after him and now his daughter, Deborah Chamberlain Wong and her husband Rod run the family farm with help from their 2 sons. The unique microclimate of North Shore, based on an alluvial fan, allows them to grow through the winter months. Like many of the small California farms we work with, we were first introduced to Wong Farms at the Santa Monica Farmer's Market.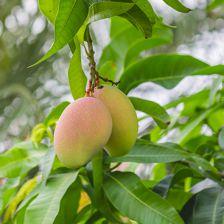 Our mission is to grow, harvest, and deliver the best tasting produce for our customers.

Wong Farms Team