Murray Family Farms, Bakersfield, CA
Proudly growing hundreds of varieties of traditional and specialty crops.
About Murray Family Farms
Steve Murray was born into a 7th generation farming family. He was on the path to following those footsteps when he lost his father at the age of 18. At a time, Steve was attending college to compliment generations of traditional knowledge of the land with a degree in plant sciences. This upset would cause them to lose everything they had, but Mr. Murray eventually graduated from college to become a member of the agriculture industry as a consultant. After meeting his wife Vickie, who shared his passion for the land, they traded their small Bakersfield home and orange groves for a 20 acre table grape farm in Bakersfield, CA in 1989. The combination of the placement of the mountains and nutrients of the soil turned out to be an ideal growing location for cherries. Mr. Murray went on to develop industry changing experimental growing techniques and methods to grow fruits out of climate, bringing regular harvests of raspberries and one of the few living banana trees in Bakersfield, something that was unheard of up to that point. Steven Murray, their son, travels the world collecting rare produce to naturalize some of the most delicious and unique flavors spanning the globe. Currently he manages one of the largest collections of rare fruit in North America. The Murrays currently attend over 25 farmers markets in southern California in addition to owning and managing their own fruit stand and agritourist farms.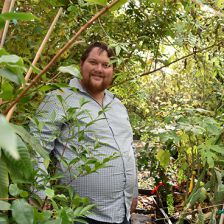 "Our mission is to exemplify old fashioned friendly service and family values, to provide fulfilling and rewarding career opportunities, to preserve our family farming heritage and to surprise customers with the incredible flavor of Grown RIPE Here fruits and vegetables."

Murray Family Farms Team