Manni Oil, Tuscany, Italy
Organic Toscano PGI Extra-Virgin Olive Oil
About Manni Oil
In 2000, passionate gourmet and wine collector Armando Manni founded MANNI® Oil in Tuscany while working with the University of Florence and the National Research Council of Italy (CNR) to create a unique, sustainable process called "Live Oil." Today, MANNI® organic, extra virgin olive oil is the only olive oil in the world to maintain its extra-virgin quality and taste for almost three years. MANNI® Oil offers unparalleled health benefits and boasts the highest levels of antioxidants in the market.
Produced from seven different crus, MANNI® Oils were originally created in the context of a scientific research project. The extra virgin olive oils are regularly monitored for their organic properties and chemical values, as well as tested and approved every 4 months for their extra virgin status by the University of Florence to provide unparalleled health benefits. With high content of monounsaturated fats and patented UV-resistant bottles that preserve the antioxidants, polyphenols, and micronutrients contained in organic extra virgin olive oil, MANNI® Oils are a unique source of healthy antioxidants to fight free radical damage and aging of the body.
The Oil of Life is the latest release by MANNI® Oil, known for its award-winning Grand Cru organic extra virgin olive oils and embraced by Michelin Star-rated Chefs around the world. The Oil of Life is a unique, high-quality, antioxidant-rich organic extra virgin olive oil made from olive trees grown in the nutrient-rich volcanic soils on the slopes of Mount Amiata, in the south of Tuscany. An elegant and distinctive oil, bottled in 99.99% UV-resistant glass, it has a rich mouth-feel and mild yet complex flavor profiles, making it a truly versatile extra virgin olive oil for cooking or enjoying on its own. It's Organic Toscano PGI and Certified Kosher for Passover.
Since 2020, MANNI Oil produces its oil in its new state-of-the art mill in Tuscany, Italy. A fully-sustainable process, MANNI operates the first circular economy integrated platform in the world and offers a nutrient-rich bi-product for use in other edible products.
MANNI Oil continues to be embraced by the world's top Chefs, including Thomas Keller, Heston Blumenthal, Tetsuya Wakuda, Pierre Gagnaire, and Daniel Boulud among many others.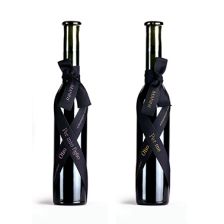 "Through constant research and experimentation, [Armando Manni] has successfully produced the best and healthiest olive oil on the market. MANNI olive oils are characteristically beautiful, rich, intensely flavored with the additional benefit of containing increased levels of healthful polyphenols. MANNI Olive Oils have become an integral ingredient in our kitchens. Our guests and staff enjoy their complex flavors and embrace the therapeutic benefits they provide."


Chef Thomas Keller
IN SEASON NOW
From Manni Oil
EXPLORE THE WORLD OF BALDOR