Boulart, Montreal, Canada
Better bread by design
About Boulart
Keep your fluff. Because we believe that less is more. No additives. No added sugar. No GMOs. Sometimes saying no can be a good thing. Develop a taste for simple sophistication. Learn to create it with the fewest of ingredients. Find ways to make artisan accessible. Feed their curious mouths and minds. Make mealtimes an occasion. Make a crust from making somebody's day that bit better. Because everyone deserves the good stuff. The good life.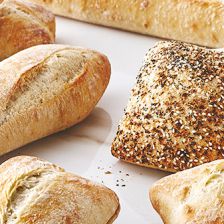 "To stay true to a vision, you have to be able to say no. And as Boulart is privately owned, we have the freedom to do so. We don't conform to industry standards, we set new ones. By doing less but doing it better, we're the best at what we do instead of average at an attempt to do it all.

We are committed to providing quality products and standing by our unique business model, all by saying NO. NO compromise, NO cutting corners."

Michel Saillant, President and owner of BOULART inc.
EXPLORE THE WORLD OF BALDOR