A member of the parsley family, fennel boasts a celery-like crispness and a mild, anise flavor. You can slice the bulbs raw for salads or munch them as an appetizer or digestive. Fennel is also great simmered in soups or segmented and roasted until caramelized. It becomes succulent, more intensely licorice-flavored and even sweeter. Use the wispy fronds as a bed for baking fish.
Product Details:

Size: 12 CT
Country of Origin:

United States of America local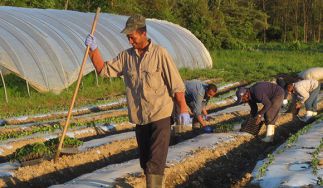 After working in the dairy division at Cornell Cooperative Extension for six years, Zaid Kurdieh and his wife Haifa decided to open their own certified organic farm in 1998. Starting with just a half acre behind their house, their vision of supporting the community has become a reality and now they...
Learn more about Norwich Meadows Farm