Rutabagas are beloved for their potent, earthy flavor that can become quite addictive. When boiled and mashed with butter and milk they develop a creamy depth of flavor that is sweet and punchy at once. You can also roast rutabaga wedges, or julienne and toss with carrots and fennel with a sherry vinegar dressing. Rutabagas are delicious cooked in soups with golden apples or braised with lemongrass and tossed with grains. The scent of cooking rutabaga can be strong and off-putting but their flavor is complex and satisfying.
Product Details:

Size: 25 LB
Country of Origin:

United States of America local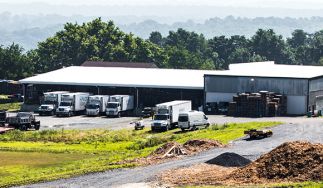 Established in 1818, Hepworth Farms is a seventh generation family-owned farm. Hepworth Farms grows about 400 varieties of vegetables, including about 100 varieties of tomatoes.
Today the certified organic farm is run by twin sisters Amy and Gail Hepworth alongside partner Gerry... Learn more about Hepworth Farms